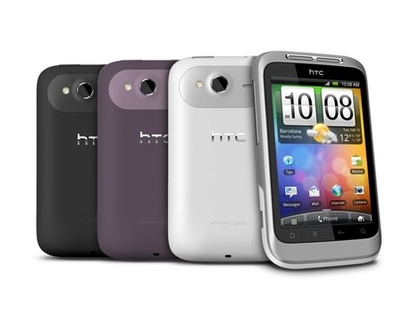 In the ever-changing mobile market, it can be hard to keep pace with the latest mobile phones. That's why we've put together this hub for our latest mobile phone reviews: to give you the ideal jumping-on point for choosing the best handset for you out of the most current models around.

We cover a plethora of brands, including Apple, HTC, Nokia, Palm and Blackberry, and operating systems, such as Android, iOS and Windows Phone 7, so you should find something that piques your interest here.

In short, if you're seeking a mobile phone, this is a great place to start.

The first Wildfire from HTC spread almost like its moniker, so popular did its blend of HTC Sense, durable form factor and affordable pricing prove. Now that it's burnt out, however, it needs a successor to carry the torch. Rising from the ashes is the Wildfire S.

The handset carries on the legacy well enough, with an impressively solid chassis, great social features and responsive touchscreen. The market's changed since the first Wildfire blazed its trail into history, though. With dual-core 'superphones' to contend with, it's hard to consider a 600Mhz processor hot stuff.

And while HTC's Sense interface proves as compelling as ever, the lack of grunt means missing out on Flash support for iPlayer and the like.

All that wouldn't matter if the Wildfire S only required liberating a token sum from your account, but you'll need a fair few sheets burning a hole in your pocket (around £220 SIM-free, or £15 a month) to lay claim to this little fella.

In the highly competitive market of 2011, that makes the Wildfire S a tricky proposition. Beginners will be well-served by the Wildfire S's rounded package, but you can certainly get a lot more for not much extra cash.